When it comes to Android OS cell phones we can make the pretty logical argument that none of the consumer pieces of tech in history have evolved as Google's owned high –tech android technology. Today, worldwide people love to use android mobile phones and tablets. Therefore, there are plenty of reasons why people are looking forward to getting ways to track android cell phones and gadgets without being detected. Technology in modern times has made its way to the next level and nowadays, it has become possible within the presence of the number of spy apps that are floating on the web. Most of the software is capable of tracking android because of the compatibility with Android in particular. In This particular post, we will tell you why people want to monitor android and what choice they should make while choosing a spy app for android and remain hidden to reach their goal.
Who Really Wants to Track Android Cell Phone Without Being Detected?
Digital Parenting on Android
Parents are at the top of the list that really wants to track their kids and teens whereabouts, by chasing their GPS location of android. Moreover, they want to get access to the information about data stored in their smartphone in terms of calls, messages, browsing history, social media monitoring on Android and plenty of other stuff as well.
Facts: PEW Research center
YouTube, Instagram and Snapchat social media apps are popular among teens
95% of teens say they have access to smartphones
45% of teens say they are constantly remains online on cell phone & 39% are boys
27% of teens bullied online, stalked and trapped by cyber predators due to the usage of social media on cell phones
1 in 5 parents tracking kid's GPS location trip to school for their safety, ABC News reportedly stated that
Employee Monitoring on Company's Android Devices
The second most are employers who always try to keep a hidden eye on their employee's activities on the company's owned Android smartphones and gadgets. The workplace has its significance when it comes to productivity, privacy and as well as business protection from lazy, disgruntled and dishonest employees. Social media activities and unauthorized access to the company's confidential data by someone who is insider can put reputation and protection of the business organization at stake. Moreover, rogue employees sometimes leave the workplace without taking consent of their bosses.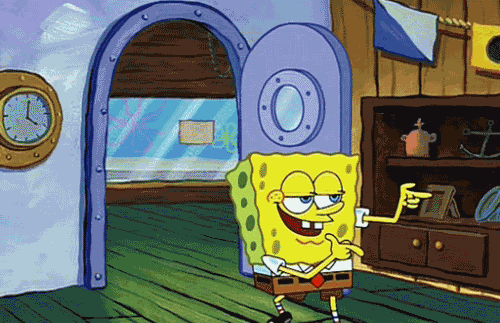 Facts: According to A Survey IDC (International Data Corp)
On Average employee waste 21 Hours per week online at workplace
21% -31% of the employees admitted to leak out company's private data likewise financial or product data, via email
30% – 40% of internet access by the employees at workplace is spent on personal activities
58% of company's data tempered by the current or former employee
48% of the employers thin worst security breaches happen due to employees
"77% of the U.S Company's employers want to keep tabs on employee's emails, internet access, android phone calls, social media activities and willing to perform live screen recording"
Install TheOneSpy Android Spy App to Monitor Cell Phone Without Being Detected
Step1: Subscribe for TheOneSpy Android App
If you are looking forward to tracking android device of your kids and teens or employees without getting caught then you need to visit the official website of TheOneSpy. In addition, you need to get the subscription of the cellphone tracking software for Android. Once you have got it, then you will receive an email alongside the credentials.
Step2: Physical Possession of Android
Now you need to get physical access on target android device and once you have it then you need to get started with the installation process. After you have ended up with the installation process successfully then you need to activate it on the target device. However, if you don't get caught and remain hidden while tracking android tablet then you need to wait for while during the activation. A sudden pop –up will appear on the android screen. It will assist you in how to make the android surveillance software sneaky in terms of tracking someone's mobile phone without them knowing. Follow the given instructions and after that end up with the activation process.
Step3: Use Credentials & Access to The Web Portal
It is the time to use the passcode and ID that you have received through an email sent to you at the time of the subscription process. When you have access to online control panel, you will have multiple ways in terms of best spy apps for Android that empowers you to monitor android activities without being detected.
Track Android Phone Without Being Detected Using Hidden Mobile Phone Tracker Tools
The end user can remotely get control over the target device MIC and record surrounds sounds and conversations on android using MIC Bug app. In addition, you can control android's front and back camera by using Spyvidcam Bug to record surround visuals. However, it further allows you to capture photos remotely using camera bug app for android.
The end user can access to the screen by performing live screen recording by using Android screen recorder let you make short videos. You can get access to the recorded short videos having access to the control panel. The end user can perform live Chrome screen recording, social media screen recording, YouTube screen recording, email and SMS screen recording.
You can record all incoming and outgoing calls on android using secret call recorder for android and further you can save the recorded data over the internet.
You can track android installed social messenger apps logs in terms of text messages, text conversations, shared media files in terms of photos and videos and WhatsApp Voice messages.
Parents and employers can remotely track the GPS location of android using GPS location tracking app. Moreover, you can get a location history of android and can mark safe and prohibited areas on the MAP.
Track text messages on android sent or received and further do surveillance on SMS, MMS and head up notifications
You can monitor all sent/received emails of Gmail on android using email monitoring software and even you can read the content.
Remote Android controller
The very best thing about this tool of android tracking spyware is that you can remotely control your target device. It lets you view installed apps remotely, you can block text messages, block incoming calls remotely and even you can block the internet access on your target Android in an emergency situation.
You can keep tabs on browsing activities happen on android cell phones and gadgets and get to know about visited apps and bookmark websites with a complete time stamp.
TOS Phone spy software let you to remotely capture Android screenshot and you can set multiple commands to get screenshots at once.
"Android phone tracker provide you multiple ways to track each and every single activity happen on the target device and its effective, accurate and efficient in terms digital parenting and for employees tracking."