We are living in a world where the youth has become digital citizens and today almost 95% of teenagers are using smartphones, social media apps, and instant messengers. Therefore, the social world has become a strong pillar of their lives no time ever before. However, half of the children and teens have admitted that they used to of checking their mobile phones several times in a single hour and check their phone screen constantly throughout their waking hours, very curious about ever-changing news feeds of the peers.
Today the youth has become socially savvy generation. On the other hand, whether you believe it or not, teens are quitting from the manicured digital world in terms of texting on instant messaging apps and Face to Face interactions with their friends and loved ones.
Teens from different colleges, schools and Universities have approached the Guardian and say mostly teens are switching off from the social media conversations, and start using the cellular network of the cell phone to send receives text messages. Teen has lost something talking Face to Face video conversations.
34% of Socially Savvy Generation or Generation Z Quitting Social Media
According to research from Origin, Hill Holydays
People who born in mid -1990s and to early 2000 are known as Generation Z are used to obsess with social media. So, when the people of Generation Z seem out of touch on the digital world surprised you. So, the news has come up that they are leaving the social online world.
Today, almost 34% of the socially savvy generation claiming to permanently quit social media, and further 64% are taking a break for a while using social media according to the new research from Origin, Hill Holiday's in hours research arm. Also, the study of Commonsense Media has revealed that texting is the norm of communication among teens since 2012, but today most of the teens choose to chat in person. Apart from all the reports and news stories let's discuss why teens are quitting from social media platforms.
A socially savvy generation or generation Z has opened their eyes in a digital world –so why unbelievable numbers are surprisingly quitting their backs on Instagram, Snapchat, and Facebook the Guardian stated that.
Motivations for Why Gen Z or Socially Savvy Generation Quitting Social Media
Teens these days have very mixed views about the social world and some say it has positive effects and some say it is pretty negative that have made them quit from the digital social world. Some teens say online social world made them to missing the real-life activities and stuff while others say it has a pretty good effect on friendship. I think teens that are unharmed, unaware, and obsessed still stand on the favor of online social platforms. Let's have a wagon wheel below that describe the motivation of generation Z or socially savvy generation quitting social media.
Certain reasons have made teens to log off their presence from the social world of technology permanently. Mostly teens start thinking bad about themselves due to some incidents happen on digital platforms. Teens have become fed up with the negativism on the online social world and mostly teens say they are not able to handle social media pressure. Let's see how teens feel about being active or not active on social media.
Factors Behind Socially Savvy Generation Quitting from Social Media
Cyber predators /Rumors Spreading
The biggest reason for teens leaving social messaging apps and instant messengers are cyber predators. Today teens got trapped by the stalkers and at the end of the day teens lose their dignity and got cheated emotionally. Cyber bullies are very active on all the major social media platforms and always in the hunt tweens and teens online to humiliate them badly. Over the years there are plenty of cases where teen attempted for suicide being bullied back and forth.
On the other hand, rumors spreading is also one of the leading factor teens quitting from the online world. Slut-shaming of teens is one of the huge examples where teens see their photo shopped photos alongside shaming stuff that could make them embarrassed among their peers.
Harms Relationship/in-person chat
Socially savvy generation is very active in the digital world especially in-person chat when it comes to being in a relationship. When teens used to talk with their loved ones on social media they are using text messages, chats conversations online there would be the risk of having fights due to delayed response because the text is one-way communication.
On the other hand in-person chat preferably seems good but teens are sharing their real images, real voice and to some extent breaching their privacy on their own. So, in-person chat or through text messaging rather than meeting someone face to face create issues or harm relationship. A male teenager or adult can easily cheat someone online to immature teens. Teens don't understand when sharing becomes shaming online. Teens don't think for a while having in person Voice or video streaming to a person on the other side.
False Views of others' lives: Privacy concerns like Face App
Social media users can easily project or think false views of others' lives. We used to see people online sharing something without having solid proof to defame someone and today young teens are the biggest victims of false accusations. People start commenting on each other's posts and have fights and use of abusive language and trolling.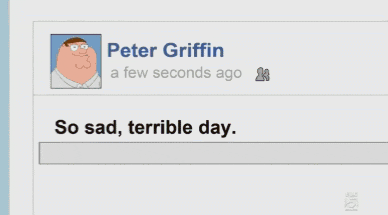 Besides, teens have recently hooked up with Face App to show themselves an old person and post it on social media websites. At the end of the day, news that makes headlines that it is breaching user's privacy in terms of phone contacts, text messages conversations, photos, videos and other types of sensitive information from the cell phone by secretly snooping on the data of a phone. So, teens want to make sure online safety and they have one option to quit social media.
Peer pressure & socially savvy generation
Today technology has a substantial influence on digital devices have been on the rise in our children lives. Beside teens are doing things some sort of nasty things online such as harboring sexual fantasies on their digital devices, being living in a hyper-sexualized world get engaged in hookups or uncommitted sexual activities. However, teens are getting in dangerous social media trends that can harm them in real –life. All these activities are developing through social media just because of peer p
ressure. So teens who can handle the pressure well are quitting social media platforms once get harmed or feel threated.
Mental issues
Excessive screen time causes mental health illness among the youth and today tweens and teens have got digital dementia problems, depression, anxiety, eye infections, aggressive or rude behavior among teens due to lack of sleep. Teens that spend most of the time on social media or other digital activities using mobile phones connected to the internet must have got mental health problems.
Quitting Social Media is not an Option: How Parents can Protect Kids?
Generation Z or socially savvy generations dramatically leaving major social media platforms and reasons we have discussed earlier. However, leaving social media platforms is not a solution because teens cannot be alienated at all. They have to make sure their presence on the digital world otherwise there will be plenty of issues to walk in their lives.
What should parents do?
Parents need to make their teens the dos and don'ts of the social online world. They should guide their teens on how to use social media and what activities they can do without hesitation and what they should not be. Parents should set parental control on kids and teens cell phone to stay updated when they are doing online and what difficulties they are having on it. However, they can make quick decisions before teens just make decisions to become an alien.
Conclusion:
Parents need aware of the fact that what has gone wrong on social media that are making teens to be alienated and to quit their presence on social media. Parents can keep an eye on their activities using parental monitoring software for cellphones.