Teens are obsessed to share videos that usually got viral, memes and images from one person to another through simple "likes" or "share". Young kids and teens mostly do such type of activities just for the sake of fun and to have faced paced online experience. However, think for a while if you have discovered the viral stuff is nude or inappropriate in terms of selfies that have been spread to everyone. Obviously, the victim would feel humiliation through the school community via social media and instant messaging apps.
The pitfalls of this kind of sexual harassment would ultimately have serious effects and impacts on young a mind that is been used to of using cell phone connected to the cyberspace. Young children and especially teens these days are used to sharing nudes' selfies that clearly is an act of sexting. In addition, things go wrong when teens or kids share photos in an inappropriate way of to someone they trusted but shockingly it gets viral either accidentally or willingly by the receiver.
Selfie & Sexting could be revenge porn
I would say of activities like capturing selfies and then sharing to someone and receiver can use it as revenge porn and it is serious crime because it is against the law, it is illegal, and the spreading of such images, selfies, and sext of someone under 18. On the other side, laws have been passed worldwide in order to protect kids and teens from sexual harassment, online abuse, and new legislation has been passed in the UK in the year of 2015.
One out of 14 children between the age of 11 -16 used of sharing nudes. It happens these days when someone they trust the most share their nudes to someone else. So, embarrassment would be ultimate results for the person that capture selfie and share it in terms of sexting
According to Study Published in JAMA Pediatrics
Sexting is truly an electronic sharing of sexually explicit images or selfies, videos, messages and it's been on the rise since 2009, Jama Pediatrics report.
Number of teenagers with personal cell phones has also been increased since 2009
1 out 7 teenagers or kids (14.8%) have sent sext or nude selfies ages 12 -17 and 4 out of 7 have received (27.4%) them
In 2019 numbers are shockingly disturbing according to the PEW research Center; almost 15% of sexting or shaming through selfies has been increased
Teens that are more likely in their late teenage send and receive sexting in the form of selfies that at the end of the day become shaming and 8% of teens ages 17 with cell phones used of sending sexually provocative images.
Almost 6 out of 10 teens have been asked for sexual images in terms of selfies or videos
Four Basic Selfies Sexting Scenarios
Situation of two romantic partners
Experimental phase not being active for sex yet
Sent between friends to have fun
Sexting or nude selfies could be a revenge porn
Selfie and sexting these days are on the rise and we can say it is everywhere nowadays. In short, screenagers are the most regular cell phone user that capture selfies and share nude that impact children's life growing up in the digital age. Youngsters are seemingly happy to send photos and inappropriate content to each other.
However, there are plenty of cases are on the rise such as teens sluts shaming online. Most of the teens whose inappropriate selfies or sext has gone viral have to face embarrassment among peers, through bullies online and from others. So, when teens start trusting people online to the fullest sharing becomes shaming for the teens and tweens. Teens that receive sexting in the form of videos, images, selfies don't realize that their activity is a serious criminal offense
Lets brief four major selfies sexting scenarios
Situation of two romantic partners
Young teens being in romantic relationship usually shares each nude selfie or sexting by considering it as a part of sexual activity.
Experimental phase not being active for sex yet
Most of the teens that yet not ready to have a sex with her partner mostly use the sexting element as an experimental phase not being active for sex yet
Sent between friends to have fun
It is one of the most dangerous pitfalls of sexting when sharing it becomes shaming. Friends having girlfriend shares their photos with each other to have fun of their sexual fantasies with girls
Sexting or nude selfies could be a revenge porn
Teens being in a relationship often harboring sexual fantasies on their cell phones these days and therefore they share photos to someone they love.
However, after the breakup, it's been on the news plenty times that someone has shared their x nudes in order to take sort of revenge. Therefore, parents should snoop on their teen's cell phone especially when seemingly they are in a relationship.
Parents should make teens to realize that it is illegal to spread someone's nude photo or to share inappropriate images of themselves; CEOP (Formerly the Child Exploitation Online Center) has produced plenty of films for parents to understand this issue
Teens Attitude Towards Sharing Sext Through Selfies
You may get worried being parents of the young teens when you get to know that teen's attitude towards sexting via photos inappropriate is very dangerous. Teens these days don't bother or consider it as a crime or against the norms or religion. They do believe it should not be called slutty or take it is illegal because they are doing it willingly in most of the cases. Most of the teens take it as a safer way to avoid sexual activities in real –life.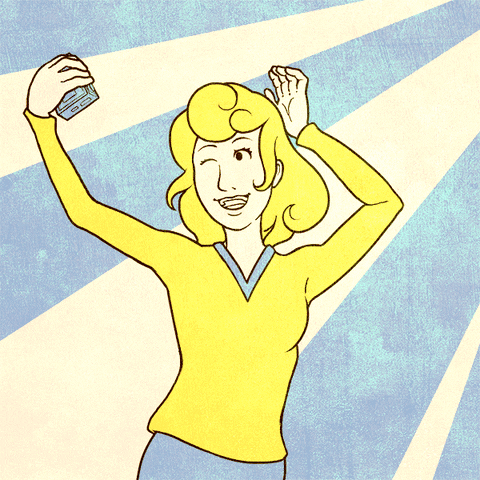 However, the reality is totally opposite that more you think about intimacy or about sex the more you will indulge in it. Teens that own digital cell phone and internet access are the ones that can capture selfies and then share it in social media platforms or share it with loved ones. On the other receivers are the ones that are equally irresponsible while sharing their loved one nude to someone else for revenge or to have fun with friends. They don'
t realize it will really affect the victim's life.
Parent's Role to Protect Teens From Sharing Nudes
Parents first and foremost make their teens realize that it could be dangerous for their reputation. They should encourage teens to report especially unwanted sexual images if someone is trying to groom their child sexually. In addition, parents can share an example of shaming online of someone who had been a victim. However, if all the tactics and efforts go worthless, then parents need to use cell phone parental monitoring software in order to track teen's online activities social media in particular.
It empowers parents to protect teens from unwanted activities in terms of sharing nudes to someone that can cause serious issues for the teens that could last for the whole life. Parents can monitor instant messaging apps logs without rooting the target cell phone device of the teens. They get to know about messages, conversations and shared media files over social media platforms.
Lastly, parents can perform live screen recording and get to know what teens are doing. However, you can use mobile phone parental app remote phone controller to block internet access instantly if teens are sharing something that becomes shaming at the end of the day for teens.
Cell phone parental control software is the all in one solution that empowers parents to stop teens sharing nudes via selfies, or through another medium. It gives parents an edge to sabotage the risky activities of teens in real –time to keep them safe online.