Let's take a look for a while on hashtag MeTOO that has hit the world by storm and continuously encouraging women and teens to speak up about that harassment they have faced once or more than once in their lives. Thanks to the campaign #MeToo that has gone viral over the last year among all women of the world.
#MeToo Doctrine & its influence on women
The campaign has pushed the women all around the world to come up with their stories of being sexually harassed at workplace, streets, and even in the school and colleges. Females have started this campaign by using the social media hashtag "Me Too", which requires telling the real-life stories and the magnitude of sexual assault on women.  So, women have got started with the Twitter social messaging app and almost half a million have tweeted Me Too.
"Me Too" hashtag a flashpoint
It has started overnight worldwide once a famous actress Alyssa Milano came into action. She has put allegations of sexual harassment on Hollywood Mogul Harvey Weinstein. Further, she has tweeted on twitter a suggestion that any women who have faced the sexual assault should come up with the story using "Me Too" to spread the campaign to other victims and the magnitude of the problem need to be realized worldwide.
In the result, more than 2 women including the actress Angelina Jolie & Gwyneth Paltrow have made serious allegations against the Weinstein about rape and sexual harassment.
#MeToo beyond the school premises
The Guardian stated that
The #MeToo has influenced thousands of young teens to come up with their real-life stories of being sexually assaulted at schoolyards. The number of teens has tweeted that their fellows have touched their breast and it was not consensual at all.  Stats show that hashtag and its companion, #MeToo-k12, young children, and teens have come forward on social media site such as Twitter that they have experienced harassment and assault at their school; the culprits who have involved are young boys, teachers and the people working in the school administration. There is no doubt it is a bitter truth to handle for a young girl studying in the school where children usually attack other children in a disrespectful way. Sexual harassment in schools is very common evil activity and on the other hand, a survey stats shows that they see this type of activity in school as "normal" a part of school life culture. "Students say is it not bog thing because it happens to everyone and on regular basis, a young 13-year-old girl said in the survey in the Midwestern city. However, only 12% of young girls have reported about being sexually assaulted and harassed. Alongside sexual harassment bullying beyond the school gates are a very common practice that children do with other fellow children.
The common denominator of sexual harassers even in schools
There are many types of sexual harassment that usually young teens have to experience at schools such as "sexiest remarks, catcalls are very common in practice and constant, "a freshman, who wishes to refer as Jane, said. There is a number of cases have been reported through "MeToo" hashtags where teens have faced slapped on their butt and whistled. It does not seem at all that they are flirting in such a way, but it is disrespectful.
Almost

86% of the young teen's

students have faced sexual harassment on their body parts
93% of teens have reportedly experienced catcalling
69% have faced gender harassment
44% of teens have experienced requests for sexual favors
39% of teen's students have faced groping
An anonymous Broadview survey with 51% of teens student body responding
Sexual Harassment at institutions & Negative ramifications on teens
According to the AAUW report names "Crossing the Line"
Girls are more likely to say that they are being sexually assaulted at every place and even in schoolyards, according to the AAUW report and others. The young teens who faced sexual misconduct at school usually got trouble sleeping are 22% as compare to the boys. 37% of teens don't want to attend the school compared to 25% of the boys. 10% of teens change their way to visit the school compared to the 6% of the boys. The sexual harassment usually takes place among young girls and boys at schools and it's been reportedly stated that a number of young girls commit suicide after being harassed, raped and being assaulted repeatedly.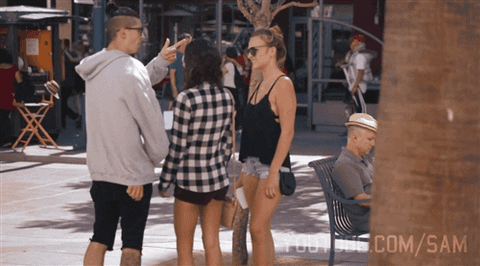 Sexual harassment associates with Bullying
Bullying is an initial stage of sexual harassment where young boys and girls bullied or harassed their other weaker young fellow by calling them lesbian or gay and she -male kind of terms. It really effects on the behavior of the victims, education, lifestyle, cognitive skills, and confidence and mostly on their health.
Sexual harassment in a nutshell: Age, race and socioeconomic status
Almost 48% of 7-12 grade students' girls and boys have reportedly faced

sexual harassment at school

62% of teens aged 13-17 have faced sexual assault compared to the 23% of boys
AAUW have not found a concrete evidence if sexual harassment on the basis of

racial-ethnic groups

Students belong to upper-income households with an annual income of $60000 and less than reportedly have faced sexual assault at school life
Students belong to lower income households were more likely to faced unwelcome harassment from the fellows belongs to high-income households.
Reason for sexual harassment of teens at school
Students who sexually harassed or assaulted other fellows think it is not a big deal
44% of the harassers trying to be funny and 39% to
get some kind of revenge
Few percents of the

students want to date with the victim

Most of the students are unaware of the results of sexual harassment and most of them don't consider it as an evil thing to do
34% of the harassers admitted that their past

behavior was inhuman and crazy
Apart from schools women harassment at workplace
Sexual misconduct is always a serious issue at a workplace for women. Jill Sprague, she is an employment lawyer and leading a company in terms of training to stop sexual harassment, says the regular incidents at a workplace of quid pro quo harassment, the submission and rejection of sexual misconduct has been used as a basis for employment decisions, the news really amazed her. The evil activity is happening more than I thought, she added. I have been working in the field since last many years, Sprague said, "it is widespread and brutally happens –all the incidents are really eye-opening. The incidents that I have witnessed are heard of were, suggestive looks, unwelcome physical contact and jokes with offensive words –it creates a hostile environment for women to work with so-called men. According to the EEOC offensive comments about the victim's sex also constitute sexual harassment.
#MeToo a cause of confession being sexually harassed
The campaign that has started against sexual harassment without the shadow of the doubt has provided so much confidence to women of the world and even to teens studying in school. Now they can speak up against the incidents that they have faced, but on the other hand, the majority of the teens and women at workplace don't want to tell because it will really be embracing for them.
How Parents prevent sexual harassment of teens at school?
Mature women that have faced sexual misconduct at the workplace can use #MeToo and can unveil the irrational behavior. But when it comes to young kids and teens at school parents have to stay updated about each and every incident that has taken place with their teens at school. They can use technology against the evil act and get to know what is happening with teens at the moment.
Parents can use TheOneSpy parenting app that can clearly tell the surround situation of kids and teens at school time. They can use MIC bug of the android monitoring software and can record and listen to surround sounds of teens at school. Furthermore, they can record surround visuals with spyvidcam bug and can view what is happening in the surround of your teen at school. However, you can capture images of the Android phone surround with camera bug app and stay updated all the time about teens at school. In-case a fellow of your teen threatening your teen on cell phone through text messages and calls you can monitor live calls and listen to the conversations with call monitoring tool of cell phone monitoring app for androids.
Moreover, parents can read sent or received text messages such as SMS, MMS, and heads up tickers notification. If you have found on calls, text messages or over the social media that fellow of your teens harassing your teen that don't come to school or am waiting for your stuff like that. You can cut out these types of gestures on teen's cellphone with remotely phone controller for Android. It enables parents to remotely block text messages, incoming calls and blocks internet on the target android cell phone.
It happens a lot these days real-life sexual predators that may belong to school ask for photos of your teens and blackmail them if have not sent them on the phone. Parents can view the shared media files such as photos and videos by using the multimedia monitoring tool of the parenting app for androids. It will provide users access to the gallery of the cell phone using the online control panel. In case you have come to know that your teen has got a serious trouble or harassment or rape outside the school or in the school you can monitor GPS location of your teen and can view the current and exact location of your teen where she is present and can get an affirmative action to protect your child.
TOS spy360 of android give you a real-time edge to monitor your teens surrounds with android spy360 live surround listening and provide you live surround visuals with android spy360 live camera streaming.
However, if your teen herself willingly trapped by someone online using social media and you think this could be dangerous for teens. Then android monitoring app empowers parents to view IM's logs of all the trendy instant messaging apps running on your teen's cell phone. You can view text messages, chat conversations, shared media files such as photos and videos and WhatsApp Voice messages and Facebook Voice messages to the fullest.
Conclusion:
Its parent's responsibility to protect teens from all possible sexual and verbal assaults they could experience at school. Cell phone parenting software is the ultimate and reliable tools to prevent all the evil incidents from your children's lives such as sexual harassment.