Have you remembered the time when you are a child and your parents happily send you to school? Until the last year, things were the same! But today parents worldwide are scared to send their children to school for seeking education.  Being parents nobody wants that somebody gunned down their young child at school. In the current year, the number of incidents that have happened in the most supposedly developed and secured country in the world named as the USA where freaks have come out and have killed number young kids and teens in schools. This is the fear that every parent has in their minds and they think schools are horrible places to send kids for education.
According to the CNN Reports Statistics
CNN –Shooting at school is been the bitter reality in the United States, an average of one week just this year alone.
Since January 1, 2009, US are the leading country in the world in school shooting and number of young kids and teens has lost their lives till date. Collectively, there have been at least 288 school shooting incidents that have been taken place in the United States.
A few about the Horrible school Shooting Attacks
January 2018, Philadelphia
A fight between the young students lead to a shooting in the parking lot of Linclon High School, a young man has got wounds
Feb, 2018 Florida
In the month of February 2018, high school shooting incident has happened in Florida USA, 17 people died in the incident.
A young 19-year-old boy named MR Cruz who has been expelled from the high school due to some hidden odd reasons "disciplinary reasons" has found involved in the shooting. The schools' officials did not provide the reasons behind the expulsion, but a young girl Victoria Olvera 17, told CNN it was because of his fight with his ex –girlfriend's new boyfriend.
March, 2018 Lexington Park Maryland
An armed student shot two others at Great Mills High school, the shooter was killed by school resource officer.
April, 2018 Gloversville, New York
A young 15 year old kid shot another kid with BB gun in Gloversville Middle School
MAY: 2018 Santa Fe, Texas
Reportedly 8 student were killed in a shooting at Santa Fe High School
All the few attacks out of 288 since January 1, 2009, up to May 2018 that we have discussed were horrible for the parents and it's a shame for the government that has not yielded any positive outcomes. However, all these news has hit the parents by storm not even in the United States even to all across the world. What parents should do if the government or the security departments cannot protect our children.
Possible Reasons behind these attacks in schools
The reports of the incidents of the school shooting in the United States and in the couple of similar attacks that have happened in other categories, most of the culprits or freaks belong to the school. I mean, most of the time young student has got the weapon and then gunned down his fellow young students. Therefore, we can say that teachers and parents have to take care of their pupils and children respectively. There are a number of reasons that can lead your young boys and girls the horrible incident at school.
Bullying Beyond the school Gates
Bullying is undoubtedly has been gone beyond the school gates. Weak and innocent young kids and teens often teased, squeezed and humiliated by the bullies at school. A fight between the two youngsters can lead youngsters to have an incident such as shooting at a school and one may be killed by the other one. I mean most of the cases that I have discussed earlier shooting incident were about a fight between the young students.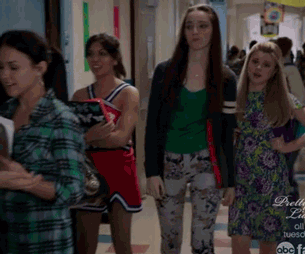 Young kids who have a bad company of friends at school seemingly very often involved in drugs abuse and they do things that are not expected from a kid. All these bad habits are because of peer pressure and they do things with their friends to get appreciation such as getting a gun of the father at school and then pull it over someone's head that can lead them towards an accidental and deadly incident.
Affairs with the opposite gender
Mr. Cruz that has been expelled from school in Florida has killed more than 17 people in school. However, the officials did not state the reason behind the expulsion, but a young 17-year-old girl. She said the culprit had a fight with his ex-girlfriend new boyfriend.
Violence learning through social media
There is so much violence today kids and teens are learning through social media and number of other media tools via android cell phones connected to the internet. Every young kid or teen has their Android mobile phone device and they are continuously learning things that can damage their brain such as dangerous social media challenges that lead to them to bear pain or put another fellow in pain. They see videos and photos that how people harm others and most of the young kids and teens are influenced by the movies evil characters. Even if I am not wrong!  "Tom and Jerry cartoons" is feeding violence in the minds of our children. So, parents have to keep a check on kids and teens to be a victim of the bully, to be a bully or witness. In-short your child could be bully! A victim! A witness!
In a Nutshell: parent need to protect kids
Parents have to take things into their own hands and they should get to know each and every single activity of their kids and teens at school. They should know what sort of friends they have at school? What sort of behavior they have had after the come to the house after the school either they are depressed, harassed or happy in their mods. They should keep an eye on their activities and plans they have made with their friends. But the questions have arises how it is possible that parents can become aware of their kids and teens security, activities and behaviors when they are at school?
Parents can spy on android phones of kids with android spy software
We all know that android cell phones are one of the common cell phones that every kid and teen own these days. Parents can monitor these devices of Android and get to know and listen to the things remotely sitting in the office and at home and get to know what kids and teens are doing at school. They can use phone bugging of android.
< strong>Phone spyware for android let the parents listen and record the surround sounds and Voices with MIC bug of the listening surrounding of android. This will help out parents what young kids are up to at the moment at schoolyard or in the classroom.
Parents will be able to listen to the surround conversations remotely. Furthermore, parents can also view the surround visuals of the Android and can view what sort of activities they are doing at school and what they are doing with their peers.
However, parents can capture photos and images remotely with camera bug of the phone spy software for android. This will help out parents about the kids' activities at school.
Moreover, parents can listen to the phone calls of the kids and get to know to whom they are talking at the moment and about what reason they are having a conversation on the phone with secret phone call recorder of android spy software.
Android spy software further empowers parents to view kids and teens social media activities in order to know either they are involved in any kind of violence or they have been the victim of violence with IM's social media of the android phone spy software. Parents can view IM's logs such as chat conversations, shared media files such as photos and videos and Voice messages.
Parents can monitor the text messages they received on their android cell phone with the text messages spy for android. Parents can view text messages, MMS, SMS, BMM chat messages and others. In-case young kids and teens have not attended the school due to some hidden reasons they can track kids GPS location with GPS location tracker of the android spy software for android. It will allow parents to view pin-point location of the target android device location history and parents can mark safe and restricted areas.
In-case if your child is doing something horrible at school or someone else is doing wrong with your kids, you can use android spy 360 live surround listening. It will enable parents to listen to the live surround conversations and can take action as quickly as possible.
Anyhow, for further security, a parent can use android live camera streaming of android spy software. This will enable parents to track the cameras of the child's phone and parents will be able to view live surround visuals to know the reality.
Cyberspace is an element the can teach your kids good things and bad things at the same time such as getting notes from it or learning violence such as gunshot and other stuff that can lead your child to harm someone. So, a parent can check their Android cell phone browsing history. Android spy app enables parents to view all the bookmarked and visited websites to the fullest.
Conclusion:
Schools are not the horrible places at all. It is the activities and circumstances that can made anything horrible for your kids and teens. Therefore, parents should take part in the security of kids and teens especially when they are at school with the help of android spy app.