Samsung Galaxy S10 is the latest cellphone device that is set to be one of the biggest phone launches of the current year 2019. Obviously, the latest Samsung smartphone has hit the world by storm with the relatively incremental upgrade compared to its predecessors with accordance of the rumors. We are keeping our eye on all Samsung Galaxy S10 rumors in terms of its major changes. Furthermore, Samsung lovers are waiting for the latest features and specifications of the device.
On the other hand, parents buy the latest Samsung mobile phone for their kids and teens. Because they think cell phones these days are important for the youth. However, parents don't realize while purchasing the cell phone for children that what their kids and teens really do with the beautiful technological creature especially connected to the cyberspace. So, parents can keep an eye on each and every single activity children have performed on the cell phone no matter what if parents have bought any latest Samsung smartphone for children. Parents can stay informed with the use of spy software to monitor Samsung Galaxy S10.
According to Statista
According to the report of Statista, the second quarter of the year 2018, Samsung shipments were at the peak of 7.5 million units. Because it is one of the biggest cell phone vendors in the world and in the year of 2016, almost 1.2 billion Samsung was sold to end users. However, latest Samsung Galaxy S8, S9 were quite reasonable in terms of selling, but it is latest mobile phone device Samsung Galaxy S10 would do miracles, report says.
Why Parents Should Monitor Samsung Galaxy S10 with Spy App?
You cannot blame your children for their activities on cell phones, whether they are doing good or badly. But parents are responsible for looking after their children's cell phone activities connected to the internet. Do questions arise why parents should spy on their children's Samsung Galaxy S10? The answer is pretty simple: the bombardment of social media apps and websites and the vulnerabilities attached to the digital world may get your children into trouble. In –short, mobile phones are high-tech villains in our children's lives. They are the following reasons parents need to consider to protect their kids and teens from all types of online dangers.
Sexting
Young kids and teens initially get used to texting with friends, and with time, they get involved in sexting. Sexting is the act of sending sexually explicit messages, photos, and videos with the use of mobile phone devices. So, parents should be aware that purchasing a new Samsung Galaxy S10 for teens will not turn them into sextingOn the other hand, if teens are spreading stuff containing nudity or simulated sex acts may get teens closer to strangers or the following mentioned things.
Online Dating via Dating Apps
Teens that use mobile phones all day long indeed have multiple accounts on social media apps and websites. Moreover, teens also use online dating apps like Tinder or instant messaging apps to encounter strangers and agree to have a blind date after a couple of conversations. Teens use dating apps for text messages, conversions, and shartoultimedia. But ultimately trapped by the stalkers online and then take a risk to meet the stalkers in real –life.
Digital Abuse Youth
Almost 70% of cyber predators, in terms of cyber bullies, stalkers, and sexual predators, use slurs like slut shaming with teens or abusive language with teens online, MTV Associated Press –NORC Center for Public Affairs. They humiliate teens and kids online by sending text messages on smartphones or social media accounts. The modern world has digitally abused youth, which is happening due to contemporary cell phones connected to the internet. On the other hand, parents prefer to buy mobile phone devices like Samsung Galaxy S10 but do not bother to have monitoring software for cell phones.
Self –Obscenity
These days, capturing photos and videos based on intimacy has become quite common, especially among teens. Teens in relationships don't bother with the vulnerabilities attached to the self –obscenity. They don't realize the activities; if they get leaked and become viral on digital media, they can embarrass the parents and destroy their lives. So, parents should keep an eye on teens' activities on their smartphones. Self–obscenity through cellphones is unsafe as sex without protection.
Access to Adult Content
Young kids and teens with contemporary mobile phones, in terms of Samsung Galaxy S10, have high cell phone memory, Ram, and powerful cell phone processors and are more likely to access adult content. In addition, cell phones expose teens to adult content that makes youngsters obsessed with sexuality, and teens watch porn on their mobile phones to the fullest.
How TheOneSpy Makes You Track Samsung Galaxy S10?
When parents have made their mind to buy Samsung Galaxy S10 for their kids and teens then they just need to visit the web on the cellphone. Then they need to visit the official website of TheOneSpy and subscribe for android tracker. Once they have done with the subscription they will receive credentials such as passcode and ID. Now they need to have physical access on the Samsung Galaxy S10, which parents already have got and get started with the installation process. Once you have ended up with the process of installation. Activate the phone spy app on the Samsung cell phone and then deliver it to your teens and keep tabs of kids and teens to the fullest.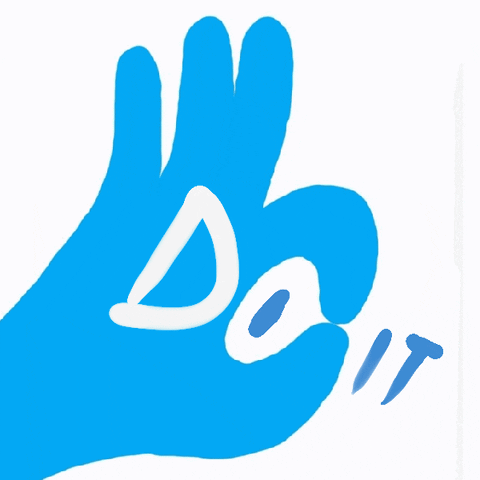 Start Monitoring of Teens Samsung Galaxy S10
All you need to do is to log into the control panel of the cell phone spy app for android. Then you will be able to use TheOneSpy android spy app to do surveillance on teen's digital and surround activities. An end user can spy on text messages sent or received with text messages spy app. Further, you can record and listen to the live calls with android secret call recorder. Moreover, you can perform real-time screen recording of the Samsung Galaxy S10 remotely. You can get to know all th
e activities teens have performed on all the trendy instant messaging apps installed on the cell phone. You can make short videos of the screen in real –time and get the results in terms of short back to back recorded videos. However, you can perform Chrome screen recording, SMS screen recording, and Email screen recording, YouTube and you can get to know the applied passwords on Samsung Galaxy S10 via password chaser.
Track GPS location of Samsung Galaxy S10 with android location tracker
End users can Track GPS location of your target Android smartphone by using location tracking app. Furthermore, you can track location history, weekly location history and well as you can mark safe restricted areas of your teens.
Spy on IM's on Samsung Galaxy S10 with Phone Spy App for Android
You can get the logs of all social media apps running on the target android mobile phone with social media monitoring app. You can get the logs of text messages, text conversations, audio, and video conversations, shared media in terms of photos and videos and last but not the least Voice messages.
Control Teen's Samsung Galaxy S10 with Remote Android Controller
The end user can remotely control teen's activities on target android device. You can get to know installed apps, browsing activities in terms visited websites and apps. Moreover, you can remotely block incoming calls of strangers, block text message, and remotely block the internet access on target android cell phones and gadgets.
Conclusion:
TheOneSpy has preliminary design the tools that are sufficient to spy on the contemporary android Samsung Galaxy S10. However, apart from the monitoring of your target android device, parents should sit with their children and need to guide them about all the online dangers. Talk to your teens later why digital parenting is necessary for their protection. Rest leaves it to the android parental control software no matter what android smartphone you are looking forward to keeping a hidden eye on