Porn is everywhere on the web these days. Cellphones are X-rated theaters that can access any adult website on the screen within a couple of seconds. Parents are struggling to take back control of their kids' online activity. The internet and phone browsing activity among teens leads them towards nudes, erotic scenes, and pornography. Parents worldwide desperately want to find out porn blocker apps to protect kids from adult ads, websites, video games, and eighteen-plus content on cellphones and PCs no time ever before.
Pornography can be addictive and damaging to relationships and can harm both men and women. It can also lead to distorted views of sex and body image. That's why people need to have access to porn-blocking apps. These apps can help protect individuals and relationships from the adverse effects of pornography.
Before we discuss and make you learn how you can block porn content and the best porn blocker apps, you need to know a few things about adult content that will force you to restrict your kid's devices from explicit content.
What Is a Porn Blocking App?
A porn-blocking app is a software designed to prevent access to explicit or pornographic material on the internet. It usually works by blocking or filtering website URLs or keywords that contain inappropriate content, and is often used to protect children from exposure to such material.
Porn-blocking apps are necessary to protect children from seeing pornographic content online. These apps work by blocking access to pornographic websites and videos. They can be installed on phones, computers, and tablets and are incredibly effective at preventing children from seeing pornography.
Porn-blocking apps are an essential tool in the fight against child sexual exploitation. By blocking access to pornography, we can help protect our children from harmful and damaging content.
Why are Porn Blocking Apps Necessary?
Every year more than half of underage kids accidentally jump to adult sites via ads, links, and emails. Porn blocker software can prevent kids from accidental exposure to nudes, adult video games, porn videos, and many more things. Families around the world are wondering to safeguard kids before they stumble upon unsafe searches, violent content, and eighteen-plus content.
The Risks of Inappropriate Online Content
Porn-blocking apps are necessary to help protect children from accessing inappropriate content. It is estimated that one in five children has seen pornography online by the time they turn 18. This is a shocking statistic, and it is clear that something needs to be done to protect our children.
The risks of exposure to inappropriate online content, such as pornography or violent material, include:
Negative effects on children's psychological development and behavior.
Increased exposure to predators who use the internet to exploit and harm minors.
Addiction to sexually explicit or violent material, leading to negative consequences on one's personal and professional life.
Decreased productivity, as one may spend excessive time viewing inappropriate content.
Potential exposure to malware and other security threats from visiting unsafe websites.
Decreased sense of privacy and security, as one's internet activity may be monitored by others.
Porn-blocking apps are one way to help protect children from accessing inappropriate content, however, these apps can be set up to block certain websites or even all websites that contain adult content.
Porn-blocking apps are essential in the fight against child pornography and should be used by all parents who want to protect their kids.
Porn Blocker Decreases Kid's Exposure to Carnal Content
Kids are regular internet users, and they are more likely to stumble upon porn. So, you have to make them search for mature content and age-friendly things. The average age of children to view explicit content on phones and computer devices is eleven years old. With the use of porn blocker apps, parents can block, prevent, view, and monitor browsing activities remotely no time ever before.
Apps that block pornography can decrease kids' exposure to explicit content with the best cell phone monitoring apps. For example, parents can filter internet searches, block URLs, record real-time screens, capture screenshots, and record keystrokes on kids' devices.
Best Porn Blocker Software for Kid's Safety
Undoubtedly, TheOneSpy is the number 1 porn blocking app these days. It enables parents to block websites, URLs and monitor adult browsing history on cell phones and computer devices. The application has many products like Android spy software and computer monitoring software to spy on Mac PC and tracking Windows PC activities. Every product can filter websites, block URLs and allow parents to record live phone and computer screens in real-time.
Moreover, it captures screenshots on the phone and on-demand screenshots on computer devices. Parents can log keystrokes applied in web searches to monitor the browsing history and bookmarks in web browsers.
Below are some popular porn blocker apps listed:
TheOneSpy: Provides comprehensive filtering and monitoring tools for parents.
OgyMogy: Provides full control to the parents with blocking, tracking and monitoring features.
Net Nanny: Offers parental control and monitoring software
K9 Web Protection: Offers real-time filtering and reporting features.
Norton Family Premier: Allows parents to monitor and control their children's online activities.
Qustodio: Offers real-time monitoring, location tracking, and app blocking features.
FamilyShield: A simple and effective solution for blocking adult content on routers.
OpenDNS Family Shield: Provides DNS-level filtering to block inappropriate websites.
It is important to note that no software is foolproof other then TheOneSpy software and it is still important for parents to educate their children on safe and responsible internet use.
How Does Porn Harm Young Kids?
The consistent exposure to unwanted online porn through the internet, emails, pop-ups, URLs is potentially harmful to kids. It will question underage teens' mental health and well-being. Pocket porn among kids is rising and a significant issue. Your porn addict child could face the following issues that every parent needs to know:
Misunderstanding of healthy sexual relationships and expectations
Porn promotes aggression in young boys against women
Early sexualization and distorted views on body image
Explicit content shapes negative thinking & arouse behavior issues
There is a greater likelihood of risky sexual behavior
Harm healthy intimate relationships among youngsters
It can make your kids addicted to nudes & violence
Porn addiction shapes your child a future sexual predator
Child abuse cases will increase
Date rape issues are on the rise
Addiction and decreased academic/social performance.
It is important for parents to have open and honest conversations with their children about healthy sexuality and the dangers of porn.
Imagery can harm young minds and youngsters that view and receive nudes and sex videos from porn sites, Dr. Sharon Cooper, a forensic pediatrician and faculty member at the University Of North Carolina School Of Medicine, said that.
Explicit content addiction in underage kids causes a lack of emotional relationships among consensual partners, unprotected sexual activity and increases the issues like rape and violence, he further explained.
Is It Possible to Block Porn on Phones & Computers for Free?
Yes, it is possible to filter and block porn, but you have to get your hands on the best porn blocker apps at your disposal.  Free porn blocking apps could not give you better results to filter every possible site, browsing history, keystrokes, and screen-time on kids' smartphones and PCs. It is better to get your hands on the best porn blocker software that not only blocks pornography also monitors every online activity on a kid's device.
Top 11 Best Porn Blocking Apps that Parents Should Try to Restrict 18+ Content
We have accumulated top monitoring solutions for mobile, and PCs that empowers you to block, and monitor explicit searches on the web to the fullest. Here are following porn blocker apps that parents need to know for the digital well-being of the children.
1. TheOneSpy - Best Porn Blocker
TheOneSpy has state-of-the-art technology that can evaluate underage kids' online activity in real-time. It empowers parents to know about web searches, bookmarked webpages, time spent on a website, and filter websites on phones, and computer devices. It allows parents to monitor their children's online activities and track their online presence, including social media, websites visited, calls, messages, and even the device's location. It also helps parents set screen time limits and block inappropriate websites, apps, and contacts.
The software provides real-time updates and alerts to keep parents informed about their children's online behavior. The hidden monitoring feature ensures that children won't know that their activities are being monitored, giving parents peace of mind knowing that their kids are safe and secure online. It keeps parents updated about every activity on the device and filters explicit content working as a porn blocker app.
Top Rated Features to Block & Filter Porn and Adult Content on Devices:
Porn Blocker
Screenshots
Browsing History
Keyword Filtering
Block/Unblock Apps
Filter websites
Block websites on PC & computer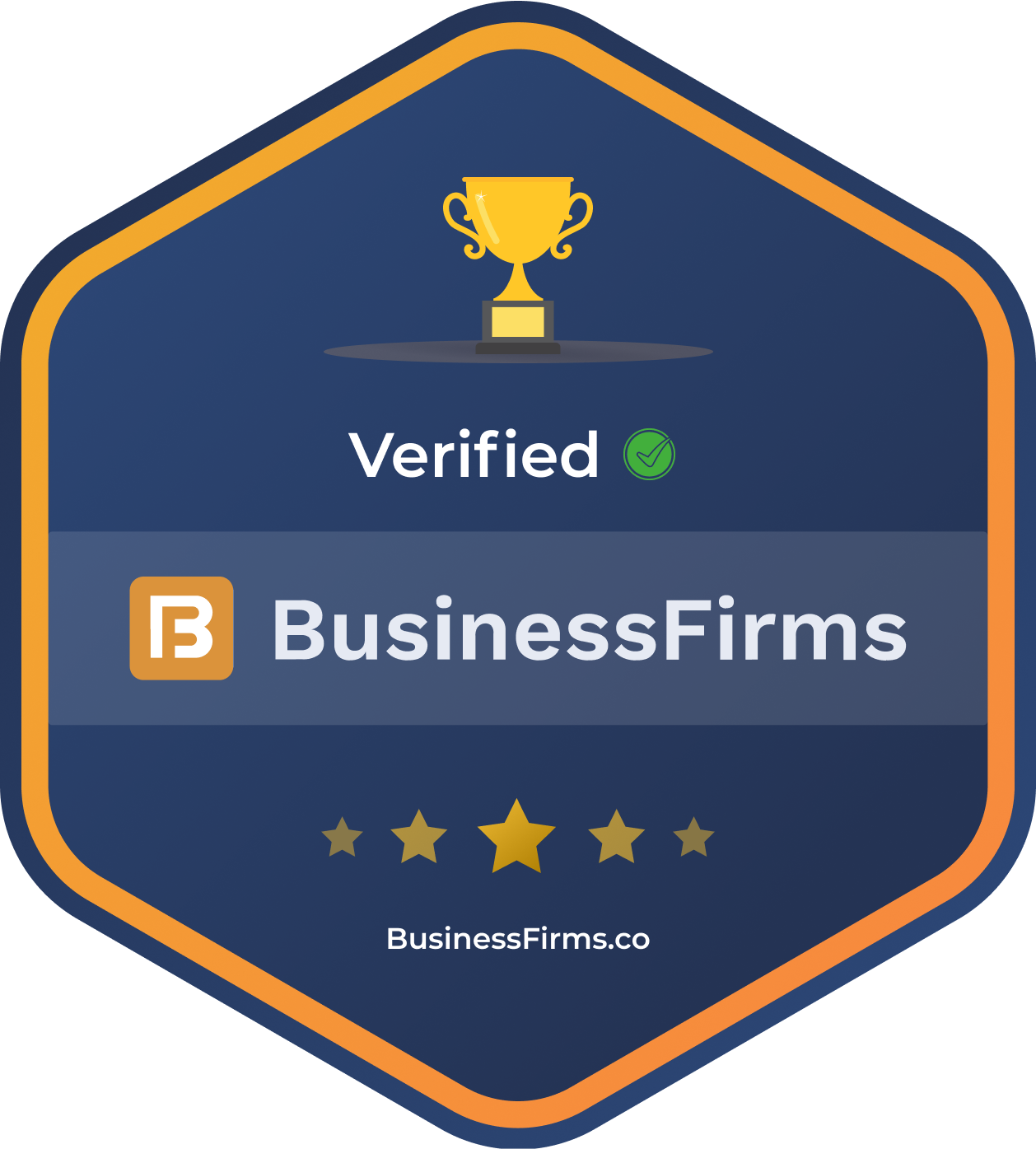 OgyMogy
OgyMogy is one of the best porn-blocking apps. It helps parents to protect their kids from potentially harmful explicit content on digital devices. The application is easy to configure on your kid's android phones and computer devices. It is parental monitoring software that makes parents keep tabs on underage teens. Parents can monitor kids online seven days a week and 24 hours a day. Users can block websites, capture keystrokes, and monitor and capture screens in real-time.
Best OgyMogy Features for Phones & Computers:
Block websites
On-demand screenshots
Screen Recorder
Key logger
Browsing history tracker
GPS tracker
Social media spying
Block internet access
Securekin
Securekin is the best parental control app for android and iPhones for free. It is available on the Google Play store that you can easily download on your kid's cellphones. It is the best parental monitoring app that also works as porn blocker software. The application has many features that empower parents to evaluate, find, block and filter porn on kids' phones.
Top Securekin parental control Features:
Web filtering
Browsing History
Screen-Time
Activity report
App block
Keylogger
Net Nanny
Net Nanny is an application that blocks porn on digital devices with its advanced technology. It has the power to investigate the sexual content on web pages your kids have searched in a period. The application can trace words and phrases your child has used in real-time on the web. It is the most effective porn filter software.
Net Nanny features to filter explicit content:
Content analysis
Block websites
Provide customized settings
Adult content filters
Send alerts about porn searches
Famisafe
Famisafe is another best parental control app that can operate on android and iPhone. It has an easy installation process, and you can install and download it on your kid's device without facing any difficulties. This app is best for parents and can also work as a porn blocker software. This application has advanced features that enable parents to find, block and filter porn on their kids' phones.
Top Famisafe parental control Features:
Web filtering
Browsing History
Screen-Time
Activity report
App block
Keylogger
FlexiSpy
Flexispy is the best apps to monitor android, iPhone, Mac, and Windows devices. It is monitoring software with powerful spying and monitoring tools to prevent kids from explicit content.  It is not the best porn blocker app. However, parents can know what kids are doing on digital devices.
Best Flexispy Features parents should know:
Screenshots
Installed apps
Keylogger app
Browsing activity
Bookmarks
K9 Web Blocker
K9 Web Blocker is free software that can block inappropriate content on the browser. This app can be used on Windows, macOS, iOS, and Android devices, blocking pornographic content and other objectionable material. It can restrict your kids from accessing pornography. This program is easy to use; you must register on its official website. It can restrict access to websites that seem fake or detected as inappropriate content or as threats. For example, K9 Web Blocker keeps parents updated about the content their kids visit on the browser.
Norton Family Premier
Norton Family premier is the porn blocker app that ensures that kids are not accessing porn on their windows and android devices. This way, parents can create a healthy digital environment for their kids. Parents can also make sure that kids are safe online. It also helps locate your kids' live location and gives you the history of where your kids are.
This app offers a range of features:
Ability to block porn websites
Limit screen time
Set bedtimes and curfews
Qustodio
This app is designed to monitor and track your child's online activity, including their use of social media, games, and websites. This app restricts your child from watching pornography and allows them to see child-friendly content. Using this app, you can set family mode, block porn videos and limit the use of kid's screen time. Qustodio has some fantastic features as under
Track calls
Web-filter
Monitor live activities
Give your report daily or weekly
Famishield
Famishield helps in blocking pornographic content on your kid's devices. It restricts your kids from accessing fake links, malware, and viruses. It is a great way to protect kids and give them a healthy environment to improve their mental health and development. Famishield is not just a mobile porn blocker app. It can also block adult content on the wireless router.
OpenDNS Family Shield
OpenDNS Family Shield is an excellent way of securing your kids and family from online adult content and phishing. This is free, which blocks access to all known pornographic websites. It detects fake links and stops children from accessing inappropriate content. You can configure it into your router and also on the computer; this way, your family can remain safe. This app filters out explicit content from websites.
Conclusion
Pornography is a significant issue that could harm your child at any point in time and shape their mind negatively. Parents can use the best porn blocking apps in 2023 for the digital well-being of their kids. You can choose the best monitoring and porn filtering apps we discussed for the safety of your children.