Samsung S10 without the shadow of the doubt is one of the best Android phones of 2019 that you can buy today. It's been launched with outstanding OLED display alongside the powerful camera, and host of new additions. There is no doubt that the S10 has introduced reasonably incremental upgrades as compared to its predecessors. After it's launching at the start of the New Year all the bad rumors or stereotypes went wrong in terms of its reasonable major changes. Today, everyone loves to get their hands on the latest Samsung Android cell phone device.
However, parents these days desperately want to monitor teens and kid's cell phone similarly children are desperate to use social media, online dating apps, do sexting, bullying online and others alike on their android phones. But without having the android administrative access (rooting) you can use parental control software on kid's android devices to monitor online activities to the fullest. Let's get to know what is rooting in particular, common reasons behind it, and easy step to root the latest Samsung Galaxy S10 with Magisk manager.
What is Rooting Particularly?
Android is particularly based on the Linux system, and it relates to the Linux kernel from there you can get the administrative access to the hidden files. It means having access to the files under the hood you will become a "superuser" and further you will be the administrator and you will have immunity to view hidden files, to alter and remove anything when needed.
Android apps built by default, therefore it require certain permissions from the system likewise storage, access to the contacts, and others alike. So, ordinary users only have specific rights to grant permissions, but rooting the target device you will have administrative authority.
Rooting android device gives you root access of an android device, limitations set forth by the system and you will be able to install app and services far more than un-rooted android device without facing restrictions.
Before we are going to tell you about the reasons behind rooting your android device, advantages and 10 steps to root your latest Samsung galaxy S10, previously we have discussed how to root Samsung S8 through KingoRoot.
Common Reasons Behind Rooting Your Android S10 Device
1- Running root Allow –Apps
Google play store has infinite apps that usually work fine on every android device out there. However, there is something more than root-enabled apps offer and users really want it these days. But without rooting you cannot enable apps to use them on your newly purchased Samsung S10 android phone. In addition, you will have access to the apps that allow you to have a push to battery conservation, which makes your Android device last hours extra.
2- Delete bloatware
The Android operating system has come up with serious and irritable issues in terms of bloatware or adware that certainly spam the android devices over the years, most of the system apps on your network carrier or Android OEM doesn't go anywhere else. Having root access on your Android device, you can root these apps out very from the ground without facing hazels.
3- Ingress to Custom ROMs
In case your android device is being cut off getting updates time to time being too old or you just realize  you don't like the software on your Samsung Android device, customs ROMs can makes changes in appearance, addition of features, removal of clutters, and also update version of Android OS on your device having root access.
4- Get Storage Space
The humongous types of apps stored on your Android devices can easily fill –up or gain the space very faster. So, having Samsung Galaxy S10 rooted device you can easily remove unnecessary bloatware, system apps, and also push some sort of apps to in SD cards, and ultimately you will have plenty of free space.
5- Digital Parenting
Parents these days are buying latest and expensive android devices for their children and for teens. Parents do believe that Android mobile phones devices are important for children for making calls and messages to parents in every situation. However, when it comes to the connection of the contemporary cell phones especially Android OS connects with the internet, the problem for teens get started. Teens are harboring sexual fantasies on their cell phones to the fullest secretly from the parents. On the other side parents are fully aware of the dangers online.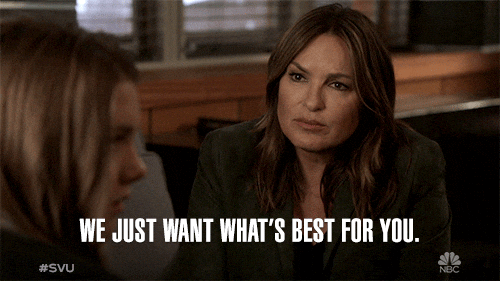 Therefore, parents really want to no snoop on teen's first Android phone to make sure their online safety. In addition, parents want to monitor teens each and every single activity in the digital world, so they have to do it rooting the teen's android cell phone. Otherwise, Android OS won't allow you to have teen's online activities to the fullest.
Digital parenting concerns are on the rise among parents so they want to set parental control on teens and kids android phones. Without rooting android device of your loved ones you cannot make sure their online safety
Easy Guide to Root Samsung Galaxy S10 Within 10 Steps
Step1:  Download Magisk Manager
First and foremost you need to download the Magisk Manager and further ended up with the installation process. Remember it is an APK file, if you don't know about it then you have to read multiple guides about it.
Step2:  Open Magisk Manager App
Now you need to tap on it and further you need to open Magisk Manager, and get started with the process of the installation and finally select a Patch file.  However, before, you are going to open Magisk, you need to download the firmware and install on your cell phone.
In addition, you need to go to the settings in order to make sure about the phone and firmware info. Moreover, Firmware will be a Zip file and further you need to extract it and copy the AP file that should be named as
AP_[device_model_sw_ver].tar.md5 to your phone.
Step3: Browse the file
Simply you need to browse the file that you have copied in the previous step
Step4:  Ended up a patch process get a file places at
You will have a file like:  [Internal Storage]/Download/magisk_patched.tar. Copy this .tar file to your computer.
Step5: Download Odin tool on Your PC & USB drivers sho
uld be installed
It is the time to install Odin tool on your personal computer alongside you need to make sure that USB drivers are activated at the same time.
Step6: Boot your cell phone at download mode
In addition, you have to put your cell phone at download mode. "Put your device on complete how to read to enter download mode on Galaxy S10.
Step7: Connect your device with PC to open Odin
Once you have done or your device is in download mode, further you need to connect your device with the computer device and then you need to open the Odin tool. In the Odin tool, all you need to do is to flash the file copied in previous steps by making a TAP on AP option in Odin and end up selecting the file. Now you have to make sure you have remained unchecked Auto –Reboot at very before pressing flash.
Step8: Disconnect your device from PC
Once the Odin tools successfully complete the flash, you need to disconnect the cell phone from the PC. In addition, you need to hold the power button and as well as the volume down button to make it exit download mode. Till the time screen turn off, you need to hold things like power, volume up, and others alike. Further, you will reach the recovery mode.
Step9: Wipe data factory reset & select Reboot from options
Now you can use the buttons to navigate the power and to select anything. You can go to the menu bar in order to remove the entire data or factory reset data to make it confirm. Once you have done it then you need to select the Reboot using option. The moment screen went off, hold the power, Volume up and start holding these buttons once you have found the warning "Bootloader warning screen".
Step10:  Cell phone boot & Reboot itself
Now your cell phone will boot and reboot itself automatically. Once you have ended up with it, you will have to see Magisk manager app is activated on your S10. Now you should open it and make sure the internet connection is activated on it. If you have not seen the Magisk manager then you need to use it through APK. There are few steps further to end up with the rooting process that magisk manager explains you and finally your device will be rebooted.
That' all now you have rooted Samsung Galaxy S10 device and further you can visit the Magisk Manager in order to make sure or verify your effort. It means now you can use the parental control app on your teen's Android device and put their online activities under constant surveillance.